CES 2021
Information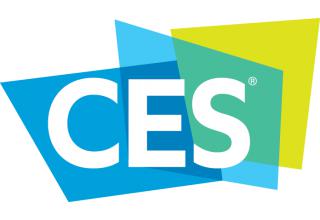 CES 2021

The biggest trade fair of consumer technologies in the world.

Jan 06 - Jan 09, 2021

Las Vegas Convention Center

Las Vegas , USA

Consumer Technology Association (CTA)

THETW Co., Ltd.
Album
Video
Market Introduction
【CES 2019】
There were 188,000+ visitors (63,000 of them were foreigners) and 4,500 exhibitors attend CES 2019.
Overall floor space: 2,900,000+ sqm
Exhibition Introduction
【About CES】
CES is board-scale and the most influential exhibition of consumer electronics in the world. It established special zone of OEM/ODM in 2018, which is the most important platform for electronic industry to release the latest products and technologies.
The trends of technologies in 2019 are AI, Autonomous Vehicles, Robots and Human Machine Interface.


【Why Exhibit】
●Professional Buyers
CES is a board-scale trade fair which could attract international and professional buyers, corporates, distributors and media in the world.


●Leading Trends of Technology Industry
Do you want to follow up the trends of technology?
CES would establish different special zones every year. Corporates would release the latest products in this international platform.

●Corporates Gathering
Numerous traditional corporates of consumer electronics, IT and technologies gather in CES every year. Such as Microsoft, IBM, Intel, MOTO and Sony, etc.

●High Re-Book Rate

There were 180+ Taiwanese exhibitors, re-book rate is over 70%.
CES established "Taiwan Tech Arena" in 2018.
Exhibited Main Products List
【Key Topics in CES】
Vehicle Electronics
Video
Communication
Robots
AR/VR
Design & Source (OEM/ODM)
IoT
Smart Cities
Smart Home
Wearable Devices